"I consider myself extremely fortunate to have had the opportunity to attend Rivermont from K-12. The academics, school culture, and college prep services at Rivermont prepared me for a successful college experience and subsequent professional career. The small class sizes and student-to-teacher ratios are unheard of compared to other schools in the area, which allows for a tailored academic experience that really makes students feel as though the the school cares for them on a personal level. I owe a lot of my successes in life to Rivermont, which helped build a strong learning foundation and prepared me well for college."

Rivermont Alum

Advisory Program
A robust advisory program in Middle School develops students socially, academically, and emotionally. Students check in with their advisor each morning and meet each week formally to review grades and assignments, which creates an environment to celebrate success and plan for improvement. Advisors also work with students in less structured ways to help them set goals, develop study habits, participate in extracurricular activities, and manage their time effectively. The Middle School advisory program empowers students to become increasingly responsible and independent as they move toward Upper School.
Beginning in sixth grade, students work with their advisors to identify their strengths and interests and develop an academic plan. This ensures students are placed in appropriate courses that continually challenge them and set them on a path to success. While we certainly wouldn't suggest 6th grade students commit to a college major, identifying strengths and interests early and planning a course of study accordingly ensures opportunities later.
College Counseling Program
A solid academic Advisory and College Counseling Program in Middle and Upper School is essential to prepare graduates for college. Academic scheduling that ensures a strong path toward the best-fit college begins in the sixth grade. College Counseling begins in the eighth grade and proceeds through group and individual counseling with increasing individual attention to the application process in the senior year. Rivermont's curriculum prepares students for success at competitive colleges and universities.
The College Counseling Program includes:
support in exploring college/university choices
applying for scholarships
engaging in challenging summer programs
choosing recommenders
meeting all deadlines for regular and special programs.
The College Counseling Program is structured and thorough, and both students and parents receive extensive personalized attention throughout the sometimes complicated college application process. To ensure a smooth application process and diminish anxiety, the goal is to complete all parts of the application process by the fall of the senior year. Advising and counseling continue through college acceptance, Rivermont graduation, and life as an alumnus. 100% of Rivermont graduates are accepted to 4-year colleges and universities.
"We love Rivermont! For us there is no other school for our son. We love the value they place on social and emotional growth especially during the last few years. The school does a phenomenal job of honoring our child as an individual while maintaining a sense of community throughout the grades. We are so impressed with how they scaffold their education and spark collaborative learning which will be essential skills for work and life. To me, providing a safe and joyful learning environment is priceless and we are confident that's what our child receives everyday at Rivermont."

Rivermont Family
College Counseling Progression by Grade
6th and 7th grade: Begin career exploration.
8th grade: Spring meeting – understanding the transcript, exploring majors and colleges, exploring summer program options.
9th grade: Fall and spring meetings – beginning the résumé, exploring summer programs, taking and reviewing the PSAT 9 (April), selecting the most appropriate and rigorous course options for 9-12th grades.
10th grade: Fall and spring meetings – continue building the résumé through school and community engagement, taking and reviewing the PSAT 10 (April), possible summer program selection, consider completing the Rivermont Junior Project over the summer.
11th grade: Fall and spring meetings – PSAT workshop for October exam and completing a college questionnaire in preparation for spring junior level college conference -preparing an Excel spreadsheet of colleges with information and deadlines, polishing the résumé, choosing recommending teachers, writing essay prompts (the Common Application prompts, the Yale prompt, the University of Chicago prompt, the personal essay) understanding the Common Application through two workshops, exploring a challenging summer program, internship or research program.
12th grade: Fall meetings – individual guidance through the college application based on the preliminary work done in the junior year. A minimum of six college applications is required: two safe, two target, two reach schools. Guidance in early action and/or early decision applications, pre-med combined program guidance, gap year information, merit-based and financial need-based scholarship advice.
Testing Program
A suite of tests acts to track progress and pinpoint needs as students prepare for the SAT and ACT. Writing is taken in the spring of the junior year: PSAT 9, PSAT 10, PSAT (juniors), SAT, and SAT Subject tests. Workshops preceding each test offer practice, and all students open a Khan Academy account for free test preparation.
Guidance
Individual conferences meet individual needs. Each year begins with an individual college conference. The conference gives an overview of the year, and timelines for the year, and provides a one-to-one opportunity to ask questions and share individual concerns.
Students and parents have unparalleled access to the college counselors. All juniors and seniors may text, email, or phone the college counselor with questions relating to scholarships, summer programs, and applications.
Recommendations
In the holistic approach to college applications which includes consideration of more than grades, tests, and rankings, teacher and counselor recommendations play a vital role. Teachers at Rivermont know their students, understand their students and thus are able to write supportive, individually crafted and detailed recommendations that speak to students' strengths.
College Admissions Visits and College Fairs
All juniors attend informational college admission representative visits to Rivermont from small and large schools. Students and parents are encouraged to attend consortium visits from East and West coast schools as well as Midwest area college fairs.
Financial Aid
Our FAFSA/Financial Aid Night in the spring prepares parents and students to file the FAFSA (Free Application for Federal Student Aid) in October and to explore scholarships. Scholarship information for juniors and seniors is regularly shared as received throughout the year. Free information and individual help in filing the FAFSA is available through ICAN- the Iowa College Access Network.
Parent Support
Throughout the College Counseling program, individual family meetings and information sharing relevant to each grade level is an ongoing offering. Parents are encouraged to call, visit, text, and email the college counselor. Information sent to students is copied to parents through emails and information from group sessions is summarized and shared with parents.
International Student Support
Rivermont Collegiate is an approved Student Visitor and Exchange Program school. Both the College Counselor and the Director of Admissions are certified by the Department of Homeland Security to initiate and produce the Form I-20 through the SEVIS Student and Exchange and Visitor Information System.
College Counseling guides international students and their parents through the special college application procedures for international students.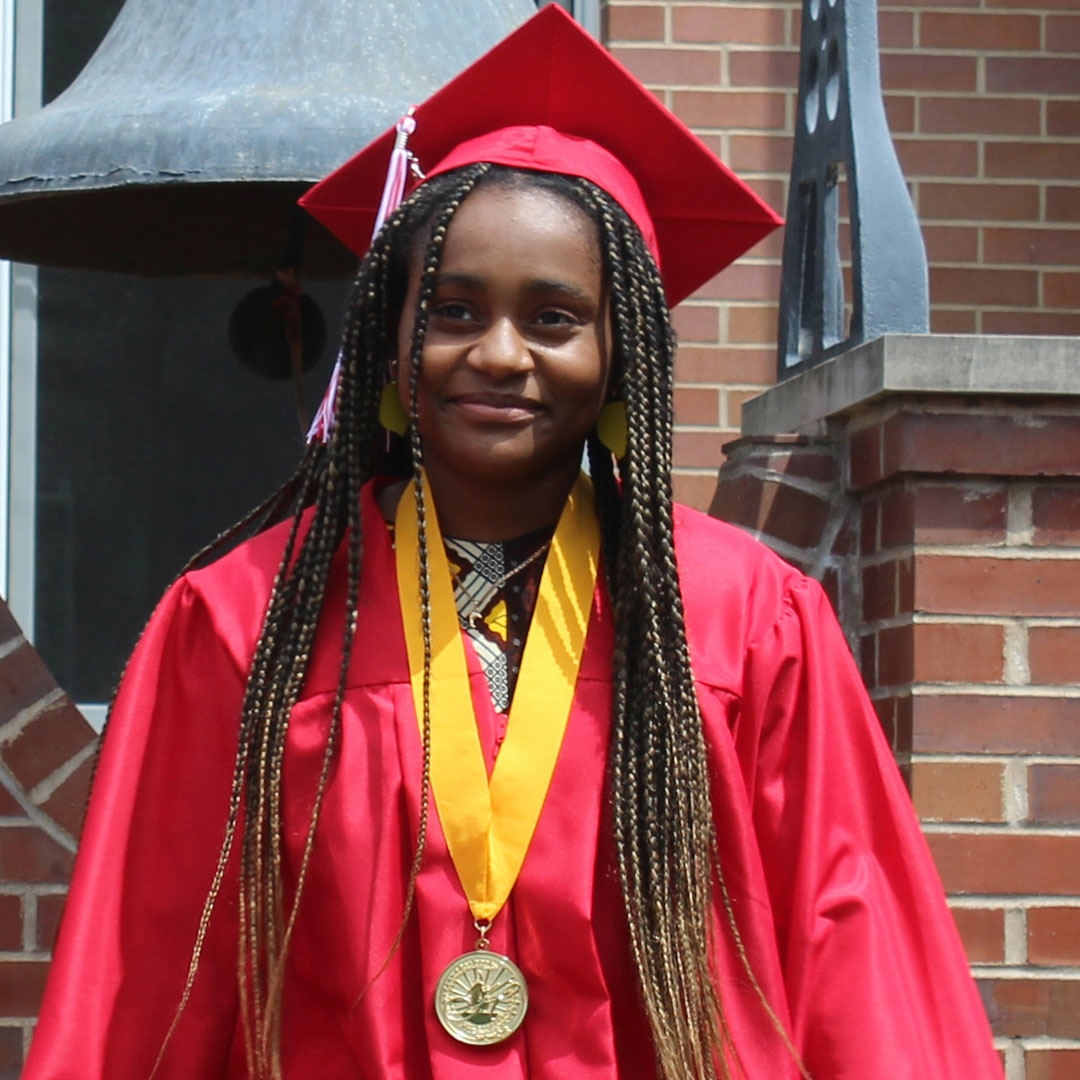 College Acceptances
American University D.C.
Arizona State University AZ
Augustana College IL
Baylor University TX – Baylor Squared Medicine
Belmont University TN
Beloit College WI
Bradley University IL
Boston College MA
Boston University MA
Bowdoin College ME
Brown University RI
CALTECH California Institute of Technology CA
Carleton College MN
Case Western Reserve University OH
Columbia University NY
Cornell University NY
Dartmouth College NH
Drexel University PA
Duke University NC
Emory University GA
Fordham University NY
Guilford College NC
Georgia Institute of Technology GA
Johns Hopkins University MD
Iowa State University IA
Illinois Wesleyan University IL
Knox College IL
Lake Forest College IL
Lewis & Clark College OR
Loyola University Chicago IL
Marquette University WI
Michigan State University MI
New Jersey Institute of Technology NJ
New York University NY
Northwestern University IL
Oberlin College OH
Pennsylvania State University PA
Philadelphia University PA
Purdue University IN
Reed College OR
Rensselaer Institute of Technology NY
Rice University TX
Richmond University VA
Rochester Institute of Technology NY
Saint Ambrose University IA
San Diego State University CA
Santa Clara University CA
Stanford University CA
Stevens Institute of Technology, NJ
Syracuse University NY
The George Washington University D.C.
The Ohio State University OH
University of Alabama (EMSAP) AL
University of Colorado, Boulder CO
University of California: Berkeley, Davis, Irvine
University of California: Los Angeles, San Diego
University of California: Santa Barbara, Riverside
University of Chicago IL
University of Connecticut CT
University of Illinois at Urbana-Champaign IL
University of Iowa IA
University of Kansas KS
University of Maryland MD
University of Miami FL
University of Michigan, Ann Arbor MI
University of Minnesota, Twin Cities MN
University of Missouri, Kansas City MO
University of Montana
University of North Carolina, Pembroke NC
University of Notre Dame IN
University of the Pacific OR
University of Pennsylvania PA
University of Pittsburgh PA
University of Rochester NY
University of San Diego CA
University of San Francisco CA
University of South Carolina SC
University of Sydney Australia
University of Toronto Canada
University of Virginia VA
University of Washington WA
University of Wisconsin, Madison WI
Vanderbilt University TN
Villanova University PA
Wartburg College IA
Washington and Jefferson College PA
Washington University in St. Louis MO
Yale University CT