Our Mission and Guiding Pillars
Rivermont Collegiate empowers academically driven students by cultivating their intellect, character, and creativity.
Intellect: given challenge, guidance, and time becomes wisdom
Character: demonstrated through a strong sense of personal and social responsibility
Creativity: cultivates innovative thinkers who respond inventively to unknown challenges, unhindered by conventional frameworks
Creativity, combined with Intellect and Character, calls Rivermont Lions to serve others and the world at large.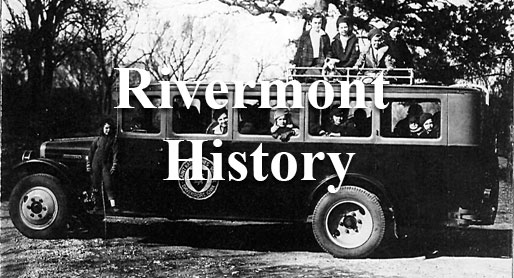 Founded in 1884, Rivermont Collegiate was originally organized as St. Katharine's School, an Episcopal boarding and day school for girls. Located at 10th and Tremont Streets in Davenport, the School thrived for over eighty years serving the needs of local girls and those from afar.
In 1968, St. Katharine's dropped its boarding program, became co-educational, and added St. Mark's to its name. With the addition of boys, the mission of the School changed, as did the flavor of the school atmosphere and culture.
In 1973, St. Katharine's-St. Mark's (SKSM) moved to its present location, formerly the home of Joseph Bettendorf. In 1980, the School amicably broke ties with the Episcopal Church. In 2001, the Board of Trustees voted to change the name of the School to Rivermont Collegiate. In 2017 the School returned to its roots with the addition of a coed boarding program for domestic and international students. As the only Preschool through 12th Grade college preparatory school in the Quad Cities, Rivermont has served the community and its families as an alternative to public and parochial school education for over 138 years.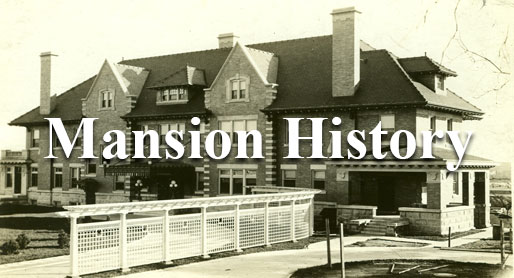 History of the Joseph W. Bettendorf Mansion
The Joseph W. Bettendorf Mansion was built for Joseph and Elizabeth (Ohl) Bettendorf. Joseph, head of the Bettendorf Company, built his English manor style home on a bluff overlooking the Mississippi River in 1915. Joseph hired noted architect Arthur H. Ebeling to design and build his dream home, but maintained a close eye himself on all aspects of design and construction. The home was not only for his family, but also for entertaining railroad magnates.
The Bettendorf Company's rapid growth was spurred by the design of a one-piece railroad truck frame that eliminated bolts, which would work loose as the train was moving and cause derailments. The new frame was cast from a single piece of steel and revolutionized the railroad industry. While William, Joseph's brother, invented many of the products that the company manufactured, Joseph was known for his business sense that allowed the company to expand and grow financially.
Construction of the Mansion exterior was done by plant employees, with all bricks measured to be exactly the same size with uniform grout lines. The 28-room Mansion has three floors and a full basement for a total of 21,000 square feet of finished space. The Mansion featured a domed stained glass conservatory (still intact but now a study area), billiards room (now a classroom), ballroom on the third floor (now a computer lab), and bowling alley in the basement (now a science lab). Italian and German craftsmen were brought to the Mansion to carve the woodwork on-site. The Mansion was ahead of its time in many ways: base electrical outlets, steel I-beams throughout for extra support, and a central vacuum system. In addition to the Mansion, the original estate, which covered 24 acres, consisted of a large greenhouse, a carriage house, a bathhouse and pool, a large guesthouse, and numerous formal gardens.
The Mansion remained a residence of the Bettendorf family until it was sold to the Marist Society in 1959 and used as a seminary. In 1973, St. Katharine's-St. Mark's purchased the Mansion and Carriage House and moved the School from Davenport. The School built a gymnasium in 1975, purchased the former guesthouse (known as Wallace House) in 1981, which was demolished in 2017 to make room for a new STEAM center, and built Becherer Hall in 2001. In 1984, the Bettendorf Mansion was recognized for its significance to the people of Iowa and was entered into the National Register of Historic Places.
In 2001, the Board of Trustees voted to change the name of the School to Rivermont Collegiate. Today, only the Mansion and Carriage House remain on 8.57 acres of the original estate. We are extremely fortunate to feature stunning architecture with such historical significance to the Quad Cities as part of our campus!
Hallmarks of the Rivermont Experience
Innovative, engaging, and rigorous curricula
Individualized attention and differentiation
Average class size 12-15 (varies annually)
A culture of excellence
Rivermont 29 teachers hold 26 advanced degrees!
High standards for behavior and character
Unique whole-child approach to supporting student success
Cultivating a family-like atmosphere where older kids from all over the world interact with the younger kids in a global village
Accreditation Survey Results
In a Fall 2022 Accreditation Survey, various constituencies rated Rivermont in several key areas.
Current Parents
98% of parents "strongly agree/agree that school spirit is evident."
83% of parents feel that the overall quality of Rivermont Collegiate education is "excellent/very good, compared to competitor schools."
83% of parents report that Rivermont Collegiate's "academic program is excellent/very good."
Alumni

90% of alumni rated Rivermont as "excellent/very good at preparing them for future academic studies."
80% of alumni rated Rivermont Collegiate as "excellent/very good at developing a strong foundation for work/career."
Niche Rankings
Niche.com, a trusted online aggregator of school information from across the US, frequently ranks Rivermont Collegiate as one of its best schools. Here are some of our rankings information:
National
Most Diverse Private High Schools in America – top 3%
Best Private K-12 Schools in America – top 10%
Best College Prep Private High Schools in America – top 8%
Best High Schools for STEM in America – top 8%
State
#1 Best High Schools for STEM in Iowa
#1 Most Diverse Private High Schools in Iowa
#1 Best College Prep Private High Schools in Iowa
Hear what our community members say about their Rivermont experience.
Aaron & Ada Christopher
Current Parents
Loring Telleen
Class of 2015
Tracy Schuster-Matlock
Current Parent
Jane & Steve Bahls
Parents of An Alumna