State Funding Available for Iowa Families
The Students First Act, introduced by Governor Reynolds and signed into law on Jan. 24, 2023, makes state funding available to every K-12 student in Iowa. The bill establishes a framework and funding for education savings accounts, which eligible families may use to cover tuition, fees, and other qualified education expenses at accredited nonpublic schools in Iowa like Rivermont Collegiate.
Families can apply from May 31 - June 30 for the 2023-2024 school year.
This link will take you to an application on the Odyssey platform
The state has signed a contract with Odyssey to manage program administration for Students First Education Savings Accounts, including applications, financial transactions, compliance, fraud prevention, and customer service.
More information and Questions & Answers are available on the Iowa Department of Education website. You can also sign up to receive notifications on the state website. Feel free to contact our Admissions Department with any questions.
Welcome from Admissions
Congratulations on taking the first step towards securing the best educational opportunity for your child in the Quad Cities! We are thrilled you're considering Rivermont Collegiate, as we truly believe our school has so much to offer. We understand that choosing the right school for your child's education is a big decision, and we're here to help in any way we can. From our carefully crafted college preparatory curriculum to the fun and tradition of Imps and Tigers, we think you'll love what you see.
We know it can be difficult to understand what a school is all about just by browsing its website, so we encourage you to schedule a private tour of our campus. Seeing is believing, and we're confident that visiting our school will give you a true understanding of what it means to be a "Rivermont Family."
We want you to learn as much as possible about Rivermont and ask many questions along the way. We're here to help and support you and your family as you make this important decision. Thank you for considering Rivermont Collegiate!
"Rivermont is an excellent value for an outstanding education for our kids. We have seen how excited they are to learn and are amazed at the things they are doing for their age (Algebra in 2nd grade, Rocket Science in Kindergarten). They love school because of the outstanding teachers that keep them engaged and challenged everyday. We have been so impressed with the excellent communication and proactive, responsible handling of COVID. The close community gives them access to a very diverse group of students from around the world that enhances their educational and social development."

Rivermont Family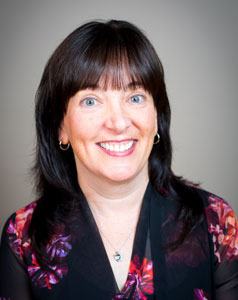 Kristin Skaggs
Admissions Director & Assistant Head of School for International Partnerships
Office Ph: 563-359-1366
Send an Email