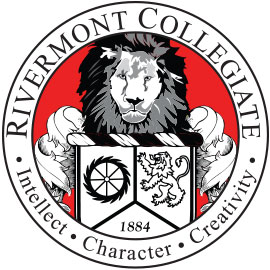 December 20, 2019 (Bettendorf, IA) – Rivermont Collegiate, a PS-12th grade independent school, founded in 1884, adds a second campus in Clinton, Iowa. The new campus, which will be called Rivermont Collegiate Pangaea Campus, boasts the best science, technology, engineering, and mathematics facilities in the state of Iowa. Ashford University invested more than thirty million dollars into the campus before liquidating the asset several years ago. While it won't be the flagship facility that they intended for use at the university level, their impressively equipped buildings elevate Iowa's high school educational offerings to new heights.
Rivermont is consistently recognized as the #1 school for STEM in the state, the #1 ranked school on the Iowa AP Index, among the top 7% of all schools in the US, and a global leader in education. This new facility comes in addition to Rivermont Collegiate's satellite high school in Beijing. The Clinton campus represents a unique partnership between an independent school, a public school district, and a US and foreign-owned education group.
Brian Clem, State Representative from Oregon, who is a school board member, said, "over their long history, the Rivermont community has consistently earned and re-earned their top ranking in Iowa and their A+ national ranking. We are proud to partner with Rivermont Collegiate, known globally as one of the most prestigious schools in the Midwest and America."
"This partnership is going to be beneficial for all involved," says Headmaster Roach, "Rivermont Collegiate now has access to facilities and financial resources that will elevate our home campus to heights never before thought possible. The Clinton School District will see a much-needed enrollment and financial boost. Both Rivermont and the Clinton School will need to hire more teachers as the program grows."
This partnership also connects Rivermont and its three campuses to the Confucius International Education Group (CIEG), which owns Riddlesworth Hall in Norfolk, just east of Cambridge, as well as several premier schools across China. "So, in addition to the resources the Clinton campus brings to our Bettendorf students, we also have new study abroad and collaboration opportunities around the globe," says Roach. "It's a win, win, win-win-win!"
Rivermont Collegiate's mission is to serve high-achieving, academically driven students, and prepare them for success in college and career. With its focus on STEAM education, cultivating global citizenship, and character education, this partnership is natural and exciting. Stay tuned for more details and developments, as Rivermont expands its global footprint.